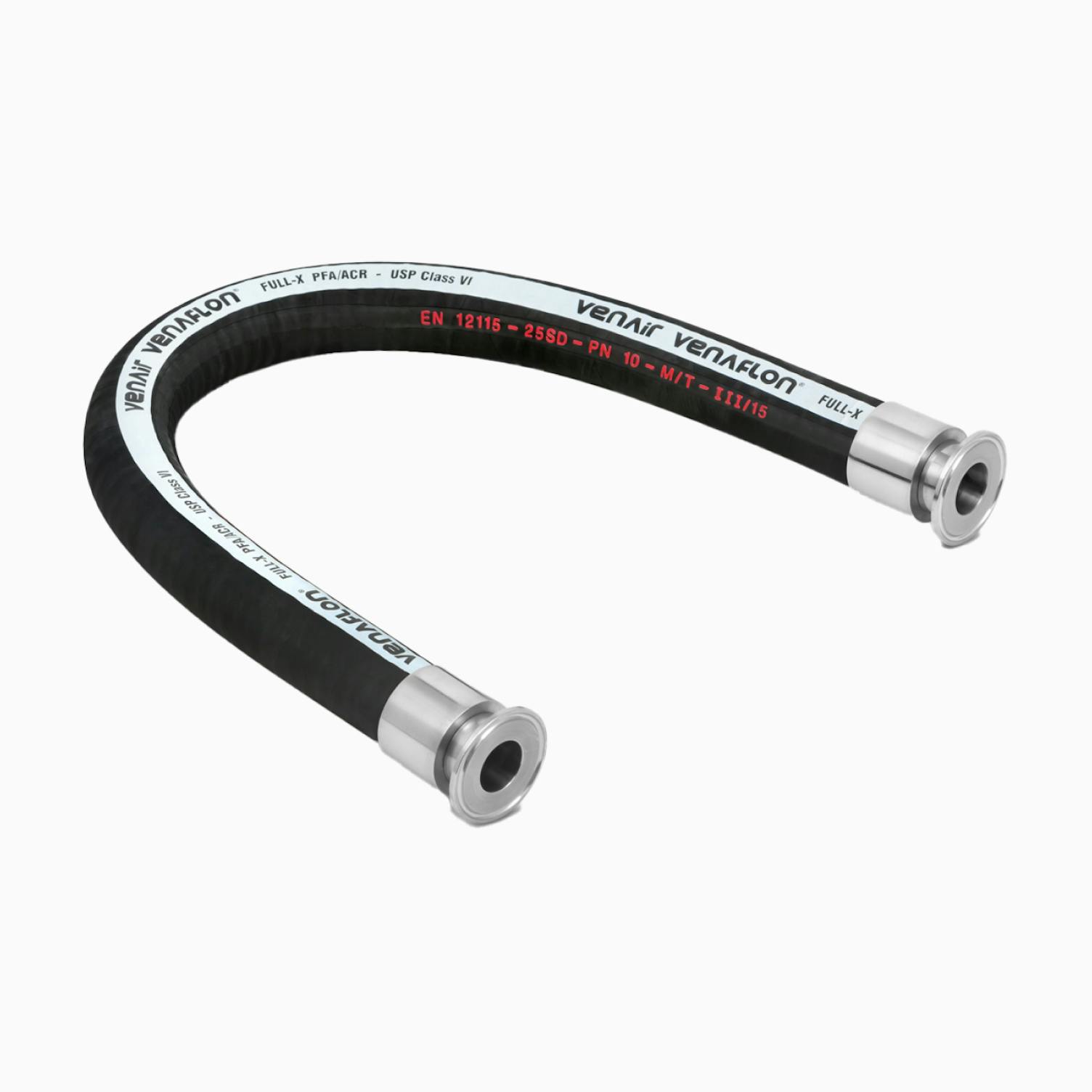 Venaflon® Full-X
Conductive chemical resistant rubber hose with USP VI PFA inner layer
Full conductive rubber hose with an inner layer of PFA, suitable for working in areas requiring utmost safety.
Request a quote
It's recommended for the transport of liquids or semi-liquids food or pharma stuffs by impulsion or suction where is required a high conductivity to avoid electrostatic charge. It presents a wide field of application due to its construction,which gives it a balance between strength and lightness. Suitable for its use in ATEX certified zones.
Properties
Conductive Synthetic rubber, rough and black.
Stainless steel wire spring and polyester fabric reinforcement.
Conductive PFA fluoropolymer, smooth and black.
-20ºC (-4ºF) /+65ºC (149ºF)
20m (65.62 ft). Can be cutted under request.